Guy Paradis Named SPHA U17 Head Coach Alongside Luc Paradis and Shawn Thomson
---
---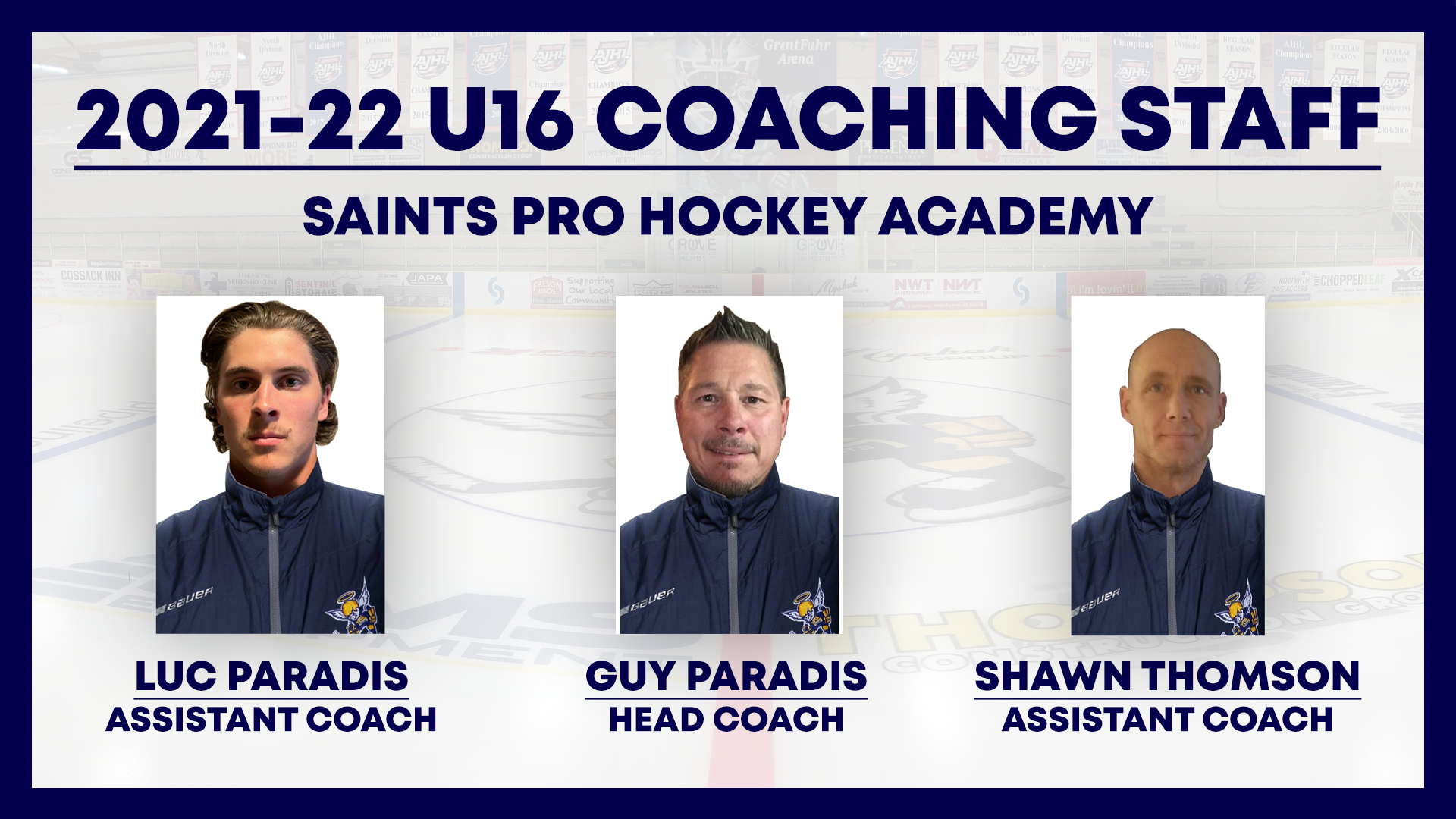 ---
The Saints Pro Hockey Academy is excited to announce Guy Paradis will be joining the U17 Prep Major team as the head coach starting in the 2021-22 Hockey Super League season. Joining Paradis's staff will be assistant coaches Shawn Thomson and Luc Paradis who have coached with Guy for the past 8 and 3 years, respectively.
Guy brings 28 years of coaching experience to the SPHA U17 Prep program, most recently with the South Side Athletic Club U16 AAA team who competed in the AEHL. Prior to his time at SSAC, Guy was the Head Coach of the Major Midget AAA CAC Gregg Distributors, where he won a North Division Championship in 2014-15. The same season they won the North Division, Guy was awarded the Glen Sather Award as the AMHL Coach-of-the-Year. Before his move to minor hockey, Paradis spent five seasons coaching with the St. Albert Saints and Sherwood Park Crusaders of the Alberta Junior Hockey League. While with the Saints, Paradis won an AJHL Championship during the 1995-96 season as well as being a Doyle Cup finalist. Paradis also spent five seasons with the Stony Plain Eagles Senior AAA team as a player/coach where he won Hardy Cup Championships in 1991-92, 1992-93, 1993-94, 1994-95 and an Allen Cup Championship in 1999.
Thomson joins the SPHA U17 coaching staff after spending the last 10 years coaching at elite levels in and around Edmonton. Shawn began his coaching career as an assistant coach at the Bantam AA level for his first two seasons. Following those two seasons, he met Paradis and has been on his staff for the past seven seasons as an assistant coach. As an assistant on Paradis' staff, Thomson has coached four seasons at the Midget AAA level and three more seasons at the Minor Midget AAA level. Shawn's career coaching highlight was a Midget AAA North Division Championship while with the Gregg Distributors CAC team during the 2014-15 season.
Luc will be entering his fourth season coaching at an elite level as he joins the staff of the U17 SPHA Prep team for the 2021-22 season. Over the past three seasons he has been coaching alongside Guy and Shawn at the South Side Athletic Club, coaching Midget AA and Minor Midget AAA levels. Luc, a Development 1 certificate holder is very keen on continuing his coaching education and will continue to do so within the SPHA program. Prior to his entrance into the coaching world, Luc spent his entire playing career in the city of Edmonton where he played zone and rep hockey before finishing up his career playing Junior B in 2019.
The U17 Prep Major SPHA team competes in the Hockey Super League, which will be entering its fifth season of operation in 2021-22.