SPHA 2010 Major
Coaching Staff
---
Andrew Archer - Head Coach

Andrew is a former professional hockey player who played in the OPJHL,OHL,ECHL AHL & ITALY-A. He brings an abundance of experience and a wealth of knowledge in all aspects of the game of hockey.
After playing minor hockey in Ontario, he played four years of Junior Hockey with the Oshawa Generals and Guelph Storm in the OHL. Drafted by the Montreal Canadiens, he played five seasons for their American League affiliate Hamilton Bulldogs, where he won a Calder Cup in 2007. He played one more year in the AHL with the Chicago Blackhawk's affiliate Rockford IceHogs. He finished his career in Europe before moving to Stony Plain with his family.
Andrew has continued his involvement in hockey and has coaching experience at various levels. He believes that by creating a positive environment both on and off the ice with a focus on player development, accountability, and hard work, players will not only develop the necessary hockey skills but important life skills as well. This will be Andrew's second season at the helm of the 2010 Major SPHA team.
Travis Flinkman - Assistant Coach

Travis resides in Drayton Valley with his wife and three children. He has been involved in hockey his entire life whether it be playing or coaching minor hockey. Travis looks forward to bringing his passion and knowledge of the game to the bench this fall. His focus will be developing the athletes both on and off the ice.
Fred Lobay - Assistant Coach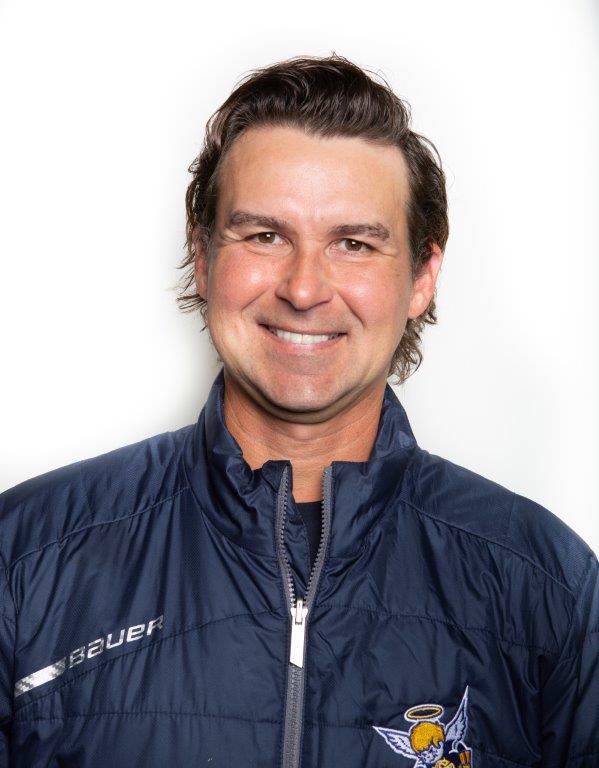 Fred has been involved in coaching minor hockey for the last 5 years in Stony Plain. He grew up playing minor hockey in the Smoky Lake area before moving to Edmonton to graduate from dental school at the U of A.
Since opening his dental practice in 2006 in Stony Plain, he has been actively involved in the community and this includes coaching hockey. Fred has always had a great love for the game and he looks forward to growing his coaching skillset with the Saints Pro Hockey Academy. He not only sees the importance of player development, but he also sees the value of guiding them to grow great leadership and life skills.
Shayne Courtorielle - Assistant Coach

Shayne was born and raised in Slave Lake where he played minor hockey and Jr. B. Following high school, he played a year with the Augustana Vikings in the ACAC. In 1995, Shayne became a member of the RCMP. After he played several seasons of senior hockey, he got involved as a coach. This not only allowed him to stay involved with the game of hockey but to also develop the leaders of tomorrow. His focus is to provide a safe, fun and positive environment for the players on and off the ice, allowing them to develop their skill set and achieve their goals.
After completing 25 years of service in the RCMP he has recently retired. He and Stephanie reside in Morinville with their three children. Shayne is in his second year with the Saints family and is excited for the upcoming hockey season.
Aaron Barner - Assistant Coach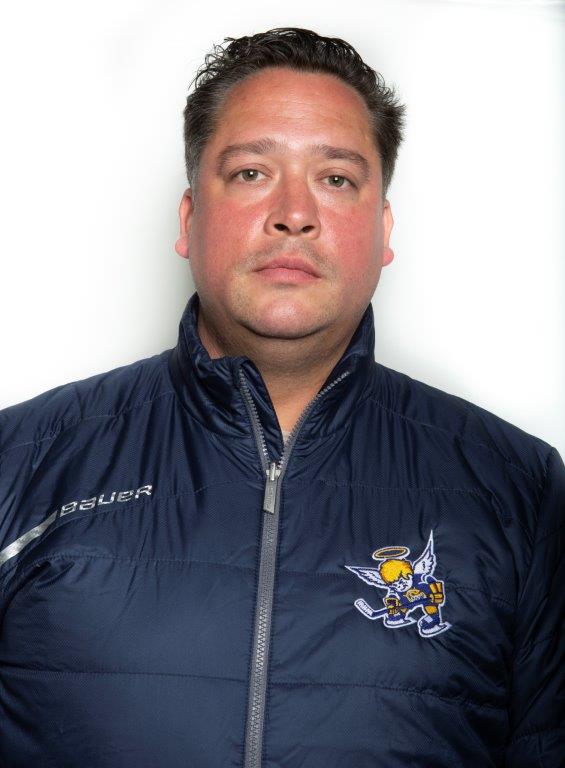 Bio coming soon!